Adina For Life
San Francisco, CA
Adina provides consumers with nutritious and delicious organic or natural beverages including Adina Holistics, an Ayurvedic-inspired line of refreshing lighter calorie beverages, and Adina Organic Coffees, full-flavored RTD coffee beverages.


Blue Horizon Wild
Framingham, MA
Blue Horizon Wild supplies sustainably harvested frozen seafood products to the North American market. Its product line includes lobster macaroni and cheese, crab cakes and fish sticks, all made with responsibly-sourced seafood and clean labels.


Charles Chocolates
San Francisco, CA
Charles Chocolates is an artisan confectioner that makes small batch chocolates and other handmade sweets. Started in 2004 by 25-year chocolate industry veteran Chuck Siegel, Charles Chocolates has received rave reviews in the Bay Area and nationally with its Peanut Butterflies, edible chocolate boxes and chocolate-covered nuts.


Charmed Bars
Washington, DC
The Charmed Girls developed Charmed Bars, a fruit-and-nut snack bar free of gluten, dairy, soy and refined sugars.


Chesapeake Bay Roasting Company
Crofton, MD
Chesapeake Bay Roasting Company (CBRC) is the Mid-Atlantic's premier coffee roaster that creates quality, sustainable coffee for customers who care about improving their community. CBRC pledges 2% of sales to support efforts that make a measurable impact on the health of the Chesapeake Bay watershed through its H2O Initiative.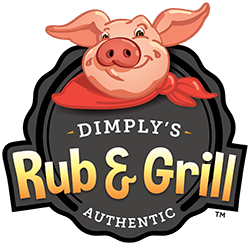 Dimply's Rub & Grill
Keller, TX
With over 100 years in spice blending experience, Dimply's Rub & Grill provides premium, all natural and gluten free seasonings that are seriously fun and provide consumers grilling perfection!


Mediterranean Sensations
Boston, MA
Mediterranean Sensations celebrates the Mediterranean diet through a collection of delicious sauces and rice mixes that capture the exotic, balanced and delicious tastes of Spanish, French, Italian, Greek, Levant, Egyptian and Moroccan cuisine.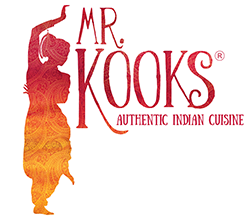 Mr. Kooks
Keller, TX
The family behind Mr. Kooks has been blending spices in India and supplying the world over since 1912. The line includes spice blends as well as authentic jarred cooking sauces, hot curries and marinades.


Moo Mixers
Surrey, BC (Canada)
Moo Mixers was founded with the idea that healthy eating should be fun for kids. Its line of milk flavoring syrups contains 60-65% less sugar and calories compared to other flavored syrups.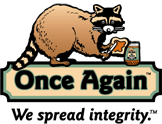 Once Again Nut Butter
Nunda, NY
Founded in 1976, Once Again Nut Butter is one of the country's leading organic and natural nut butter manufacturers, winning numerous awards and proud to be 100% employee-owned.


Organic To Go
Seattle, WA
Organic To Go is a retail store, caterer and meal delivery service that provides delicious and natural soups, salads, sandwiches and entrees packaged for convenient take-out or delivery. All Organic To Go fare is made with organic or naturally grown ingredients.


Sambazon
San Clemente,CA
Sambazon is the vertically integrated global leader in açai products. The company produces a variety of Fair Trade, certified organic juices, smoothie, energy drinks, sorbet and supplements made with açai. Sambazon promotes environmental protection, social justice, helping others, and helping promote positive changes in the Amazon Rainforest through a variety of programs.


Virginia Chutney
Washington, VA
Virginia Chutney Company is a Sofi Award winning specialty chutney producer that makes a range of southern style chutneys, or fruit jams, that include savory ingredients like vinegar, mustard seed and onion.


Zoup!, Good, Really Good Broth
Southfield, MI
Zoup! is a retail concept franchisor that offers hundreds of award-winning soups and freshly baked bread. In 2011, the company launched Zoup Broth, to retail grocery outlets. Zoups Broth is the first super-premium all natural broth that is good enough to drink!